La Cucina Italiana turns it's back to the typical concept of an Italian restaurant in Gran Canaria. Here you will find authentic Italian tradition and creativity, all made with top quality fresh ingredients.
Giorgio Marone and Antonio Torre are among the many Italians fascinated and bewitched by the Canary Islands; after numerous trips to these multifaceted places, they leave Turin and their established restaurant to settle in Gran Canaria and here they embark on a new project inaugurating Italian cuisine in 2018.
"In our restaurant – Giorgio and Antonio say – there is no recipe, there is no ingredient that does not belong to Italian tradition and creativity". It is precisely the authenticity and quality of the raw materials with Giorgio's passion that create a cuisine that enhances the flavors of the individual ingredients, and which surprises us every day with new proposals.
*Sautéed prawns with bearnaise sauce
Oil, white wine, salad
14,5
Foie Gras with umbro truffle
Duck foie gras, black umbro truffle, caramelised red onions, brioche bread
16,5
Veal, tuna in oil, capers, eggs, oil, lemon juice
14
with Taleggio cheese fondue
10
If you have any intolerance or allergy, please contact the staff.
*Gluten free
Prawns, mussels, clams, squids, spicy oil, white wine, tomatoes, garlic
17,5
Parmesan cheese, eggs, pepper, cured pork bacon
13,5
Umbro truffle tagliatelle
Fresh homemade tagliatelle, black umbro truffle, butter
19,5
Homemade angolotti, veal meat, pork meat, rice, spinach, parmesan cheese, roast-beef sauce
14
Homemade potato gnocchi of your choice
13
*Sea bass fillet "al cartoccio"
Fillet, garlic oil, tomatoes, olives, capers, clams
16
In a pistachio crust with soy vegetables
23
*Rack of lamb with fine herbs
Rosemary, thyme, marjoram, honey, white wine
19,5
*Veal cheek braised in wine
Red wine, onion, celery, carrot, juniper berries, rosemary
16,5
*Beef fillet with green pepper
Cream, cognac, green pepper
24
The main courses are served with vegetables.
*Gluten free
Deliziosa with lemon and Matcha Tea
8
Riserva Speciale Rubino - Piemonte
4 | 20
Recioto di Soave doc Organic 50cl
La Cappuccina - Veneto
8 | 40
La Cappuccina - Veneto
8 | 40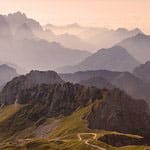 Ivana

Excellent. They have daily menus with a very good price and homemade food. The pastas are incredible. The gnocchi are some of the best I have tasted in Gran Canaria. Good attention and service, highly recommended.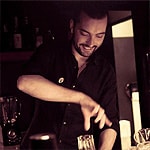 Daniele Bertoli

It was the first experience in this restaurant and it will not be the last. Quality food with a fabulous presentation. Excellent treatment of the staff. Pleasant atmosphere without diverting customer attention and service. Excellent restaurant management. Congratulations to the managers and all the staff.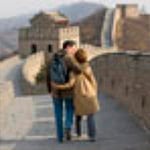 Themonomachos

Delicious authentic Italian cuisine, made with care and delicacy, shows in every dish. The treatment of the staff is wonderful, cordial and sincere. We will certainly repeat as soon as we return. An essential place, a wonderful experience.
We are delighted to welcome you to our Italian kitchen. Reserve your table now and we'll see you soon!
Special holiday hours:
We open on December 25th.
We close on December 31st and January 1st.